Food waste is a major concern in the United States today. According to the Department of Agriculture, this accounts to around 30% to 40% of the country's food supply. Most of the food waste can be attributed to grocers and retailers throwing away produce, meat, and dairy products that have surpassed their expiry dates. But food waste affects consumers as well. Many of us have felt guilty about tossing leftover Chinese food into the trash because we weren't sure if the food was still safe to eat. 
There comes a time when it's no longer safe to eat your leftover Chinese food and it should be thrown away to avoid illness. 
Below, you'll find more information about when it's best to discard your Chinese leftovers to avoid an upset stomach.
How Long Is Chinese Food Good For?
First off, "Chinese food" isn't just one dish and it's not definitely not limited to what you see at the steam table buffet at Panda Express; it's a cuisine. Chinese cuisine is diverse – subtle and spicy, salty and sweet, sour and savory — Chinese cuisine is well-known for its great tastes and flavors.
It includes a wide variety of popular dishes such as fried rice, General Tsao's, Orange chicken, chow mein, beef and broccoli , dumplings, kung pao chicken, dim sum, ma po tofu, noodles of all types, so take our advice and apply it carefully depending on what kind of Chinese food you're referring to. 
That said, Chinese foods are like any foods that contain vegetables, meats and seafood – they're very perishable, so you should put Chinese foods in the fridge as soon as possible.
When stored correctly, Chinese food can remain fresh for 3 to 4 days in the fridge. However, most people store it for up to 3 days only depending on the type of food and the ingredients used.
After that, spoiled Chinese food can cause food poisoning. Food-borne bacteria do not usually affect the look, smell, or taste of the food. Therefore, it is difficult to tell if the Chinese takeaway you ordered last week is currently safe for consumption.
To be on the safe side, avoid keeping your Chinese food in the refrigerator for longer than this period.
Food kept in the fridge does not go bad immediately after four days. The risk increases due to bacteria growth. You can freeze the food only if you want to eat it within the recommended time period.
However, just knowing what time to throw away Chinese food leftovers is just scratching the surface. It's also important to learn how to store Chinese food properly so you can safely eat it again.  
Why Throw Away Spoiled Chinese Food
You run the risk of foodborne illnesses if you consume Chinese food that is infested with harmful bacteria. These pathogenic manifestations occur with the temperature between 4°C and 60 °C. Therefore, your aim is to protect your food from this danger zone. Make sure to store your food in the fridge within two hours. Otherwise, the bacteria would grow immensely, making the food unsafe for consumption.
How to Store Your Leftover Chinese Food
Let's face it; most of us simply store Chinese food in the refrigerator just the way we bought it from the restaurant. However, this is not the best way to store the food if you want to extend its shelf life.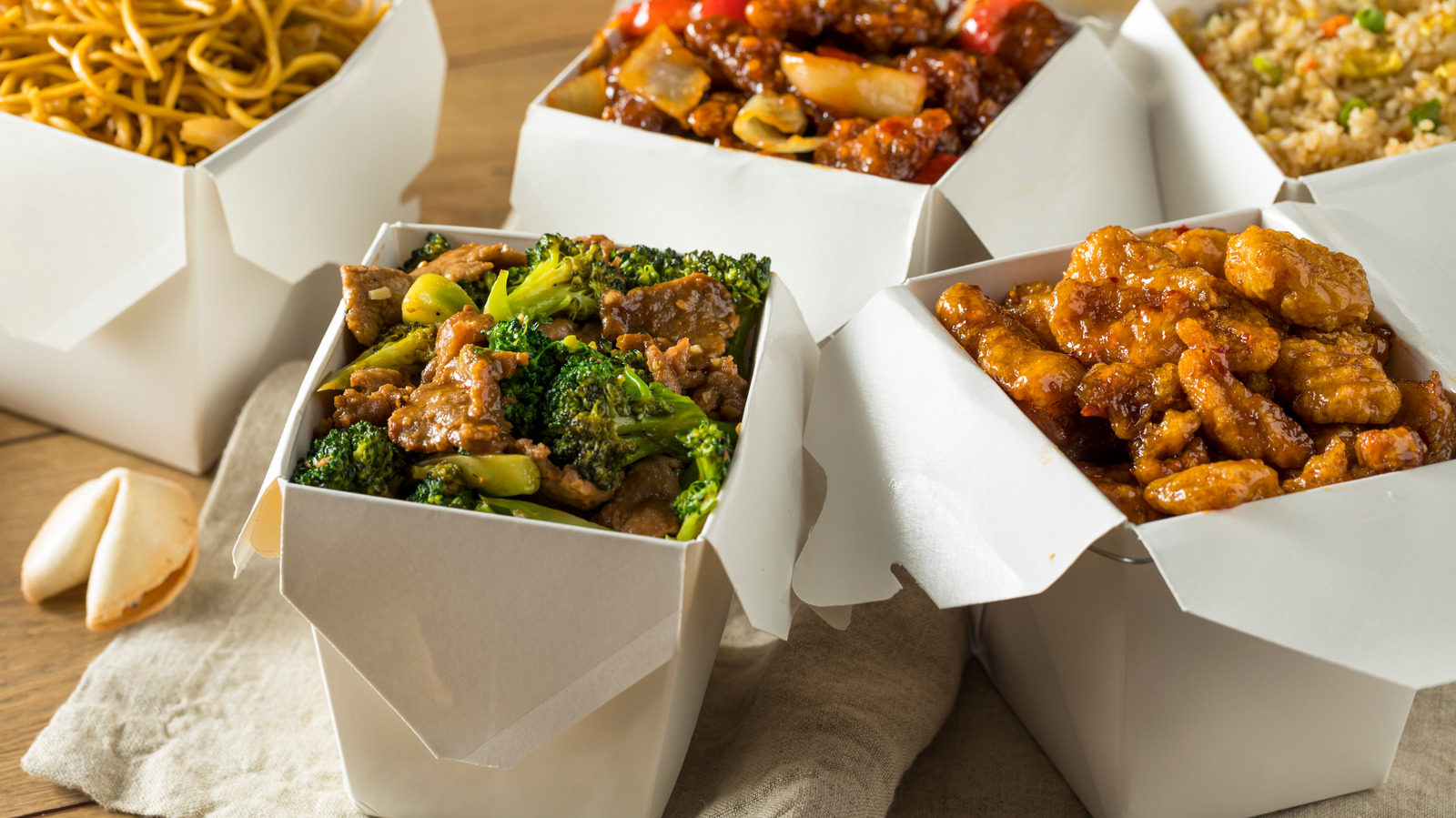 Store your Chinese food in sealed or airtight containers. Never store your Chinese food in the takeaway container. It is not ideal for long-term storage. Takeaway food containers allow in air that makes the food stale and create a good environment for harmful bacteria to grow. 
Avoid leaving your Chinese food on your kitchen counter. Instead, put it in the fridge once you have finished eating. 
You should put food in the fridge as soon as possible to lower the risk of ingesting food-borne pathogens.
Conclusion
If you have spent top dollar on your Chinese food, you'd hate to throw it out. To store your Chinese food leftovers properly, follow the above tips to enjoy eating it again. That way, you can save time and money. And if you're not sure about the safety of your Chinese food, throw it away. It's better to be safe than sorry.